Rediscover the sexy pleasures of sensual date nights with Crimson Black.  Do you feel that your physical relationship could do with a little bit of a revolution? Rediscover the sexy pleasures of sensual date nights with Crimson Black, South Africa's one-of-a-kind premier online sex shop.
DATE NIGHT IDEAS WITH CRIMSON BLACK
Surprise your partner and turn up the flame on your passionate encounters – here are a few sexy ideas to spice up your next sensual date night.
No-touch love fest
At Crimson Black we stock a wide array of imaginative vibrators, dildos and masturbatory aids that provide plenty of inspiration to test the boundaries of your physical relationship. One tried-and-tested trick is to book a fancy dinner and take a remote-controlled bullet vibrator along for the ride. The lady slips the massage unit into her undies and hands the remote control to the gentlemen, who is then free to tease her unexpectedly throughout the meal. The added excitement of public scrutiny normally revs the excitement quite a bit!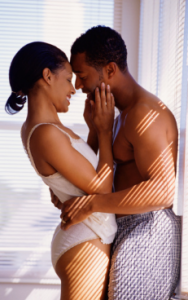 Three's a charm
Have you longed to introduce a third party into the mix, but didn't want to risk undue feelings of jealousy or unease? We have the perfect solution! Crimson Black stocks an exclusive selection of lifelike sex dolls that provide all the benefits of an additional player on the team, without any of the hassle. Now you can make all of your threesome fantasies a reality without putting any unnecessary stress on your relationship.
Dress it up
Another option is to indulge in a round of grown-up dress-up. If whips and restraints are not really your thing, you could start off by indulging in some exciting body jewelry. This necklace for instance, has a sexy secret that is only revealed when you unbutton – the perfect option for couples who like to tease each other in public.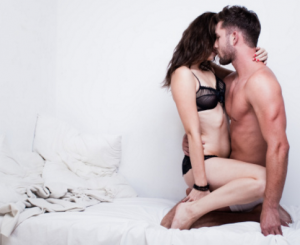 GET 10% OFF YOUR NEXT ORDER!
For a limited time only Date Nights customers can enjoy a full 10% discount on their entire order by using our custom Date Nights coupon code (CBLOG10%). View our full range of toys and sensual accessories here and get ready to dial up the heat on your date nights!
Crimson Black is the only online sex toy shop in South Africa that offers credit facilities and FREE delivery. That's right – no hidden admin costs or handling fees – and we deliver nationwide in discreet, unbranded packaging within 24 hours of purchase, no matter the value of your order.
Surrender & live your fantasy with Crimson Black…